Pin It
i must confess, i have had no interest in pet portraits.  my oldest says he'd like to pursue doing them, but my joy in families, and new little baby-sweetness, and on-the-cusp-of-adventure high school seniors, and in blushing brides and nervous grooms and deep-wrinkled grandmas, has been more than enough.
i look in awe at the work of amazing artists who can let you into the very being of treasured family pets and wild animals alike, and i'm thankful for their work.  but till now, i haven't been remotely tempted to try my hand at it.
being here with my parents in North Carolina, though, and being presented with some serious pet personality, has lured me to the challenge of capturing the large personalities of these family members.  i present to you Muffin, also known as the Queen of the Universe.
here's hoping i can capture your dog  "brother" in his shy sweetness, too, little kitty!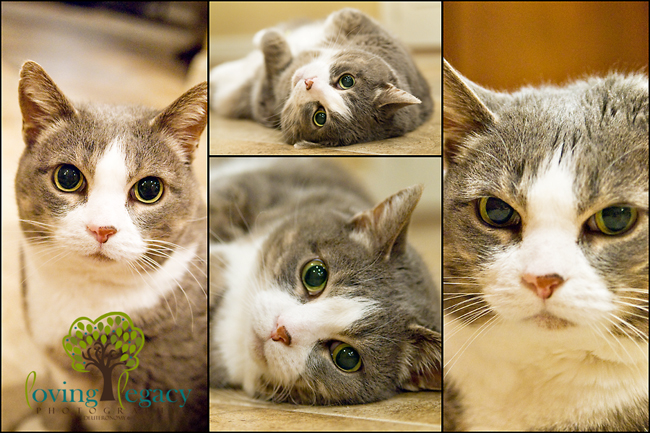 happy New Year with meows and hugs!!  –angela