Pin It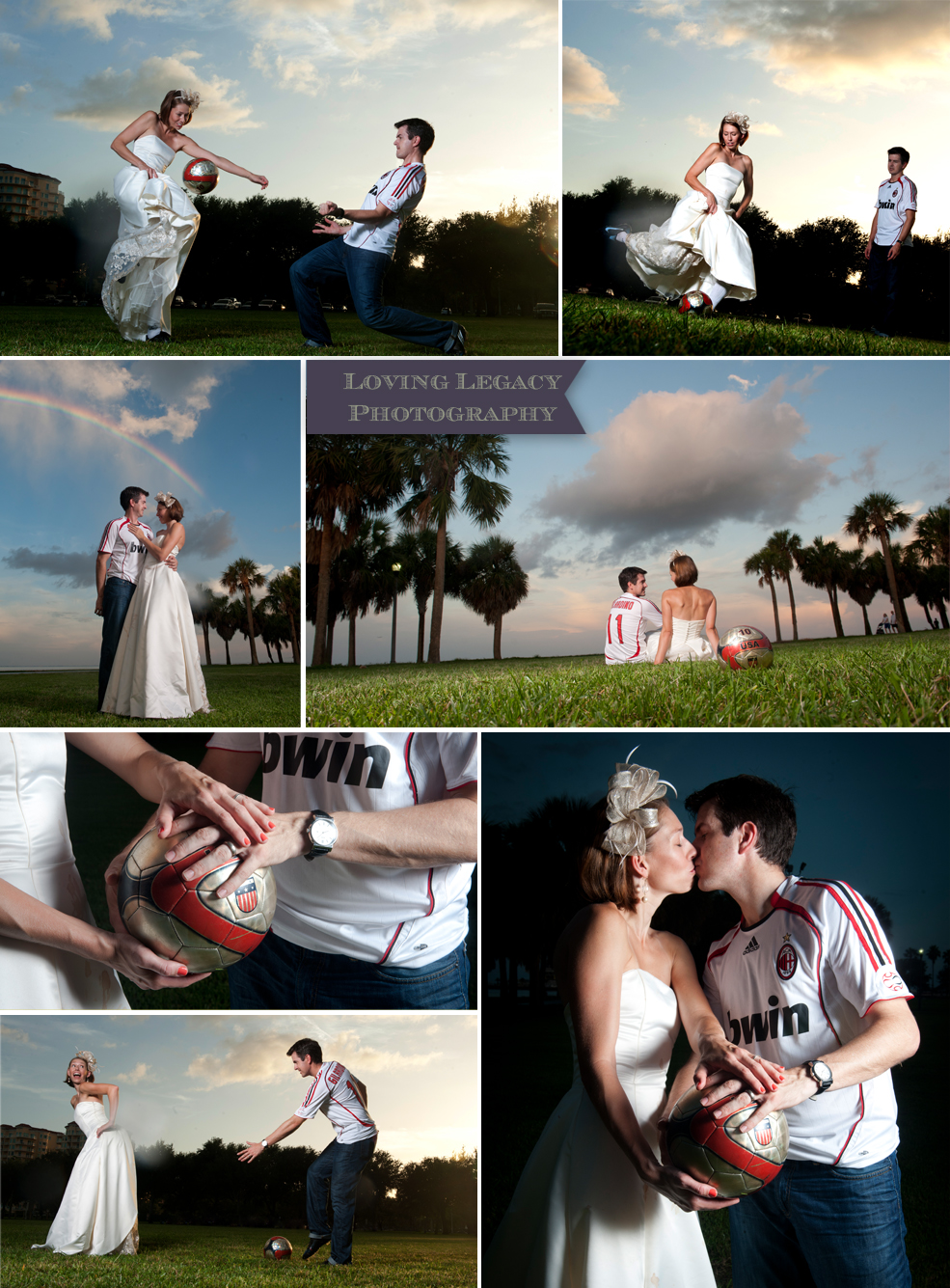 we've been spoiled to be part of many landmark moments for summer and jason's family, and a ten year anniversary was reason enough to celebrate!  summer chose to get back in her wedding dress (she has two boys – we will choose to love her. 

  )  she and jason share a love for competitive soccer, so we decided to incorporate that into an even more fun "beloved" session.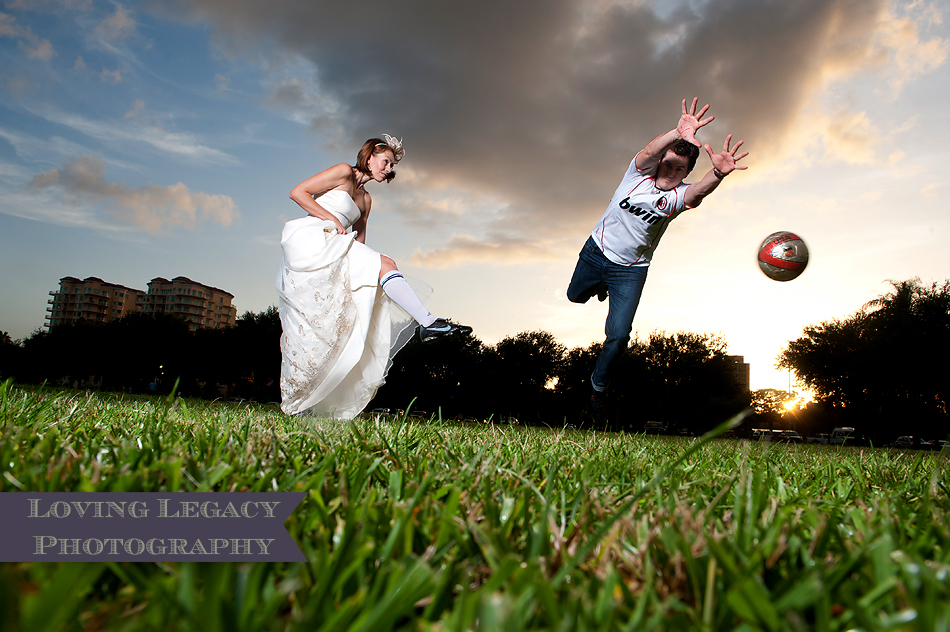 (little side note: just as he landed, jason slid into a shredded drink can.  his hand ended up – well – shredded.  and still he went on with the shoot, literally "taking one for the team."  swoon…)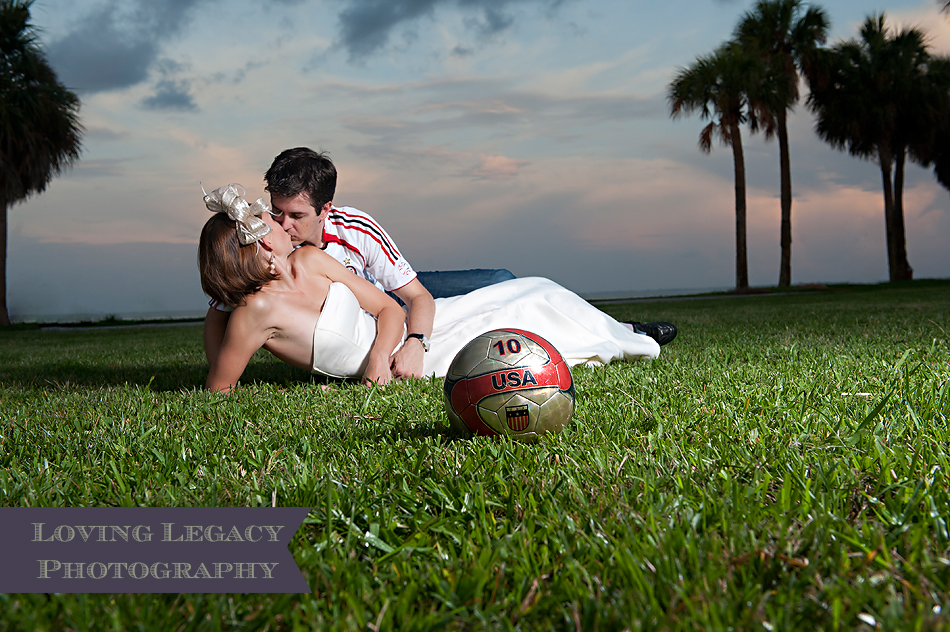 halfway through our session, it clouded up and started to rain!  not to be bothered, summer grabbed our light umbrella and used it to guard herself and our gear.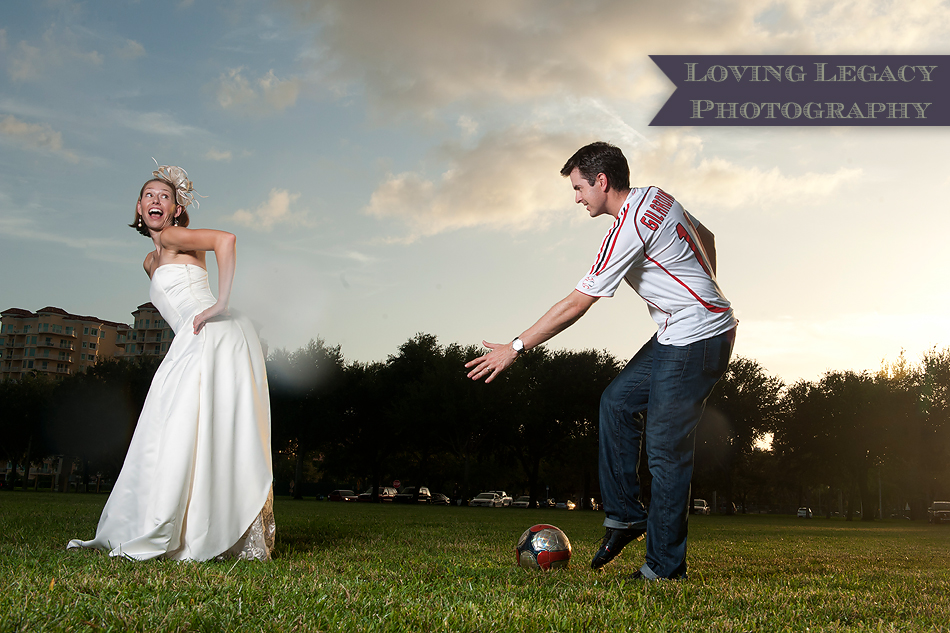 (no dresses were actually harmed in the making of these images…)
…and as if to visually offer a blessing, the master Artist painted us a rainbow for a backdrop.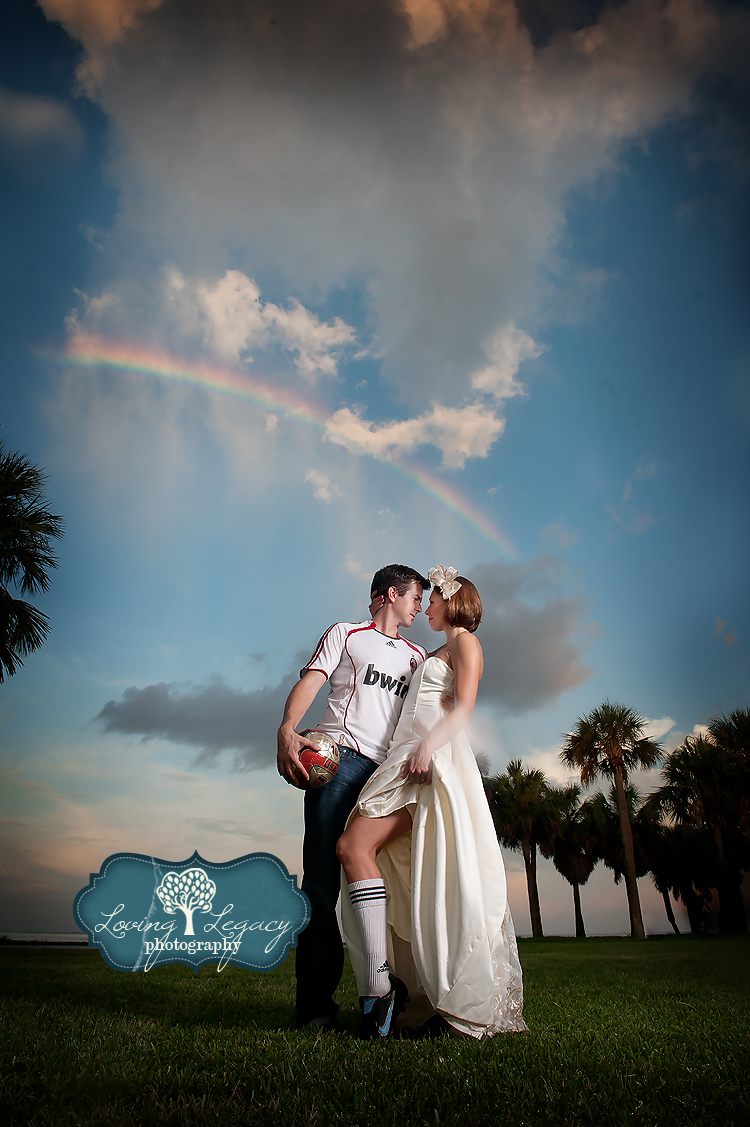 thank you, summer and jason, for an awesome night!  we battled rain, mud, dangerous litter, and background traffic, and you guys laughed through it all.  we "heart" you!
-hugs… brian and angela